Welcome
to Nuzzcom
A successful promotion agency for world music needs a lot of experience, excellent contacts and a perfect intuition. This is what we have got. But despite all professionalism we never lost the most important: the love for music, the fun and satisfaction we derive from our work and the enthusiasm we feel for the many unique and fascination artists we work with. You can see all this in our work.
About us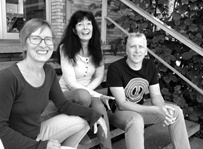 NuzzCom Music Office - The independent PR-Agency.
Founded in 1995 to promote Jazz and alternative music artists from around the world, NuzzCom has established itself as one of the leading agencies for cultural and musical festivals in Germany. Nuzzcom guarantees and delivers high quality to its media clients.
read more...